New COVID Relief Law Offers Tax Relief and Second PPP Loan Opportunity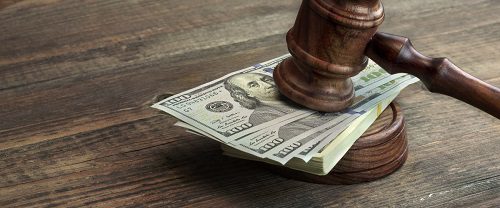 The $ 900 billion COVID relief law contains several key new provisions that are useful for custom integrators and their employees, including tax relief and a second opportunity for a Paycheck Protection Program (PPP) loan.
First, the loan opportunity. Smaller, more hard-hit businesses that have taken out a PPP loan will have the option to apply for a second PPP loan of up to $ 2 million. The new law drafted by Congress and signed by President Trump on December 27 also provides for a streamlined and simplified forgiveness process for PPP loans.
PPP borrowers who receive $ 150,000 or less in PPP loans can submit a one-page forgiveness form online certifying compliance with program requirements; loans of $ 150,000 to $ 2 million are not required to submit vouchers showing their expenses when requesting forgiveness (but should keep these records for up to four years), according to a detailed analysis from the National Association of Home Builders (NAHB).
For tax relief options, integrators should consult their tax advisor, but there are several possible tax credit opportunities.
In the initial CARES Law, dealers who took out a PPP loan were not allowed to claim tax deductions on business expenses paid using a canceled PPP loan. In this new law, Congress allows companies to benefit from two tax advantages on canceled PPP loans. First, the debt forgiven is not considered taxable income. Second, business expenses paid with canceled debt can be deducted if allowed.
Another provision of the new law extends the Employee Retention Tax Credit (ERTC), which was part of the original CARES law. Companies that have received PPP loans can now also claim the ERTC tax credit for salaries they paid to their employees from money that was not from a PPP loan.
COVID Relief Law Tax Extensions Provisions
The new COVID relief law also extended several so-called "tax extenders" that were due to expire at the end of 2020. Among them are:
Section 25C tax credit of up to $ 500 for improving the energy efficiency of certain products, such as smart thermostats
Mortgage forgiveness tax relief which now eliminates any taxes homeowners might face as a result of renegotiating their mortgage terms, resulting in the forgiveness or cancellation of part of the outstanding balance of the loan.
Section 25D Electricity Generating Property Tax Credit which allows a tax credit for the installation of alternative energy equipment.
The tax credits for family and medical leave are now extended until March 31, 2021. Thus, any employer offering medical and sick leave related to COVID can benefit from a tax credit for this paid leave.
The COVID relief law also includes other important provisions that:
Extend all unemployment benefits in the event of a pandemic expiring at the end of December until March 14, 2021.
Extend enhanced weekly federal unemployment benefits (paid in addition to regular unemployment insurance benefits) by $ 300 per week until March 14, 2021.
Provide direct payment of $ 600 to most Americans.
The National Association of Home Builders (NAHB) established a detailed analysis of the new provisions that integrators can also use as a reference.