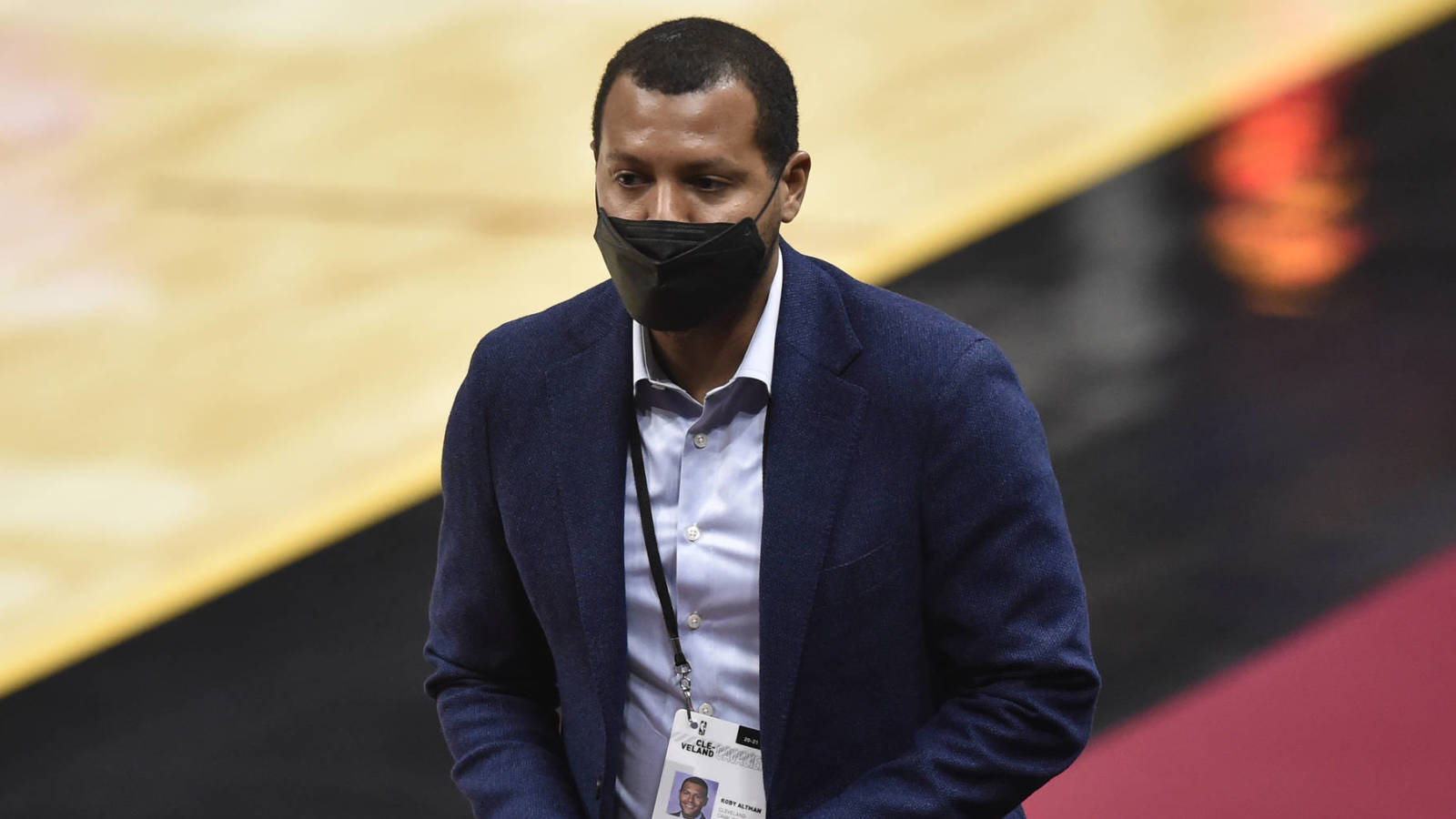 Koby Altman's cavity talk offers reason to cringe
Oh really? I don't know if Cavs fans are buying this. In fact, I'm sure most don't.
Altman said he didn't want the Cavs going into apology-making mode after sustaining a series of injuries on the way to a 22-50 finish. He praised the rise of Darius Garland, the continued success of Collin Sexton and the addition of Jarrett Allen. He said he was looking forward to seeing more of Isaac Okoro.
It all makes sense.
But what doesn't matter is Altman's lack of accountability for the Cavs compiling the league's worst record in the past three seasons combined.
He didn't come up with any real battle plan other than the growing team "organically", with the help of another lottery pick in a "deep draft". These alone are not grounds for hope. They are just the rally cry of every team that fails to put a competitive team on the floor.
Altman and the Cavs really aren't saying anything other than what every other non-playoff team has already said. Except it took Altman almost two weeks longer than everyone else to tell.
Why, we have no idea.
We thank Jason Lloyd of The Athletic for pushing Altman on the questions Cavs fans really want to know – the Kevin Porter Jr. trade, the Andre Drummond contract buyout, the test of Kevin's inbound success. Love.
Altman insisted that none of these incidents warranted a press conference. He might be right about it. He deserves to be commended for addressing each topic individually on Friday. But how can we be sure that these types of difficulties will not happen again?
This seems to happen a lot under Altman's watch, too much if we're being honest.
We also thank Cleveland.com's Chris Fedor for asking Altman if he has spoken with Cavs owner Dan Gilbert and if Altman is confident of a comeback.
Altman said, yes, he thinks he will come back, but really hasn't offered anything concrete. He didn't say if Gilbert really told him that.
Either way, however. What bothers Cavs fans at this point is that Altman implied the team was going to stay the course, continue to build around the young players. That's all well and good, but we see what happens when there is no experience and very little depth.
You get another bad season with 16 losses in the last 18 games. You get another year of betting everything on the lottery – then hoping your first-round picks don't ignite, like Porter did in Cleveland.
It is not a plan. It is a prayer.
It's only fitting that Altman hasn't got their hands on the planned offseason moves. It's probably a good thing he didn't say the Cavs would do whatever they can to get rid of Love and his contract – which they most definitely intend to do.
And it's good that Altman hasn't revealed that he knows that in order to move Love he'll likely have to tie up a young player or pick. The Cavs are in deep trouble, and love is just one reason.
A source inside the Cavs told FortyEightMinutes that the organization is currently "an s — show." I spoke to several actors outside the organization who expressed similar sentiments.
Altman painted a very different picture. The truth is probably somewhere in between.
The key here is that Altman is more honest with himself than he was with the fans on Friday. The successes and failures of the organization are still upon him, at least for now.
He might deserve more time, but he also owes the fans a real explanation of what's wrong and real answers on how it's going to get better.
Let's just hope he gets it all, because suddenly it's a franchise that's light years away from making a dent in the NBA and even Cleveland.